2020 – A year in axSpA research! Part four + Introducing our new research assistant
Hello everyone!
My name is Nuzhat, a new Research Assistant at the University of Bath. You may have seen Rosie's blogs about the team hiring a new Research Assistant, and I'm very happy to announce that it's me!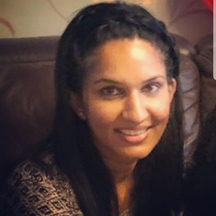 I started my role in April 2021 and have been working with Rosie on a study related to Project Nightingale. This study explores virtual/ remote ways that rehabilitation has been provided to people with rheumatic and musculoskeletal disease over the past 10 years, and particularly since Covid-19. With the success of Project Nightingale and the Bath virtual rehabilitation programme (launched in response to Covid-19, see: https://www.projectnightingale.org/rehabilitation/), we aim to see if there are any similar interventions supporting people in a virtual/ remote way, and if so, what do they involve. This type of rehabilitation is often referred to as 'telerehabilitation', or the broader term 'telehealth' (although there are many more terms in use, I am using just a couple here!).

My background is in Patient-Centered Outcomes, mainly for Clinical Trials research for the Food and Drug Administration (FDA) based in the USA, but also collecting patient data for economic evaluations for the National Institute for Health and Care Excellence (NICE) and other European regulatory bodies. I've had a lot of exposure to various health conditions in my previous role, and I've had the chance to listen to people's views on these conditions and topics related to their health-related quality of life.

From now, I will be the main person posting on the Project Nightingale blog: keeping you up to date with articles and news on axial spondyloarthritis! So I'm looking forward to providing these updates, including latest developments in research and technology.

We've been a bit behind with posting blogs (lots of other exciting project updates coming soon!), so we are playing a bit of catch-up! I'm continuing with Rosie's last blogs from 2020, and have found three publications from July- September on work productivity in axial spondyloarthritis. Many of you may be in paid work, and may have experienced work productivity issues, either now or in the past. You are not alone, and this is an important issue that needs to be addressed as work pressures can contribute to exacerbating symptoms so it's important to get the right support.
I found this topic interesting due to my diagnosis of Chronic Fatigue Syndrome (CFS)/ Myalgic Encephalomyelitis (ME) and sadly ended up leaving my employment!

Have you ever experienced work productivity issues such as absenteeism, presenteeism at work, or work loss in your current role or in the past? How much support did you receive, from your employer or elsewhere? If you would like to get in touch and perhaps share your own experience of work productivity issues, please use the following email address: ns2271@bath.ac.uk.
If you are on twitter, you can also follow me using this link: https://twitter.com/NShakaib for regular research and Project Nightingale updates, including notifications for new blog posts!

Finally, if you are struggling to manage work alongside your symptoms, please do reach out for support. Here are some resources that you may find useful:

https://nass.co.uk/managing-my-as/living-with-as/working/

Working from home with axial spondyloarthritis (axial SpA), including ankylosing spondylitis (AS)- this is a video discussing working from home with axial spondyloarthritis (axial SpA) or ankylosing spondylitis (AS) and gives advice on desk set up, positions to sit in, reducing back stiffness when working, and how to incorporate exercises throughout the day

I hope you enjoy reading these article summaries.

Best wishes,
The Project Nightingale Team

Work Disability in Axial Spondyloarthritis
July 2020. Nikiphorou and Ramiro. https://www.ncbi.nlm.nih.gov/pmc/articles/PMC7385005

People with axSpA are often of working age and so inevitably the disease can affect work productivity. Recognising and addressing inability to work is very important in supporting people who are living with axSpA to remain in the workplace. People with ankylosing spondylitis (radiographic axSpA - AS/r-axSpA, where structural changes to the spine or sacroiliac joints can be seen on x-ray: https://www.projectnightingale.org/blogs/axial-spondyloarthritis-what-is-axspa-and-how-does-it-relate-to-ankylosing-spondylitis/) rank the 'impact on work' as one of the most affected aspects of their life as a result of their condition. Decreasing disease activity, improving function and spinal mobility among other factors, can have positive clinical impact and maximise chances of staying in work. The challenge of early diagnosis and treatment remains in this complex condition, but potential predictors of adverse work outcomes could help clinicians better manage their patients and reduce the risk of work disability. This review article by Nikiphorou and Ramiro explores work-related outcomes such as work and productivity loss, and factors that contribute to these outcomes.

Loss of employment
Loss of employment can be substantial in axspa. In one study conducted in 2001 of Dutch people, it was found that withdrawal from work was 3 times higher in r-axspa than in the general population. In earlier studies there was a lot of variation in results due to factors such as methodological differences across studies, definitions used (e.g. for work-related outcomes), and types of populations examined, to name a few. Earlier studies highlighted the scale of the problem, with those diagnosed for more than 20 years recording work withdrawal rates of around 30-36%. However, more recent studies providing data from the past 10 years show that there is still an issue with loss of employment across Europe. Work instability was measured in France reporting that up to 35% of people with moderate axspa were at risk of losing their jobs; permanent work disability in Spain for r-axspa was reported at 26%; and in Turkey 24% retired due to their r-axspa diagnosis with a mean retirement age of 36 years- that is a startling result! In the US, a study of people with r-axspa found the percentage expected to be work disabled was twofold- 13% compared to 6% in the general population.

The good news is that recent developments in axspa include improvements in work-related outcomes. A study from 2019 providing data from the British Society for Rheumatology Biologics Register (BSRBR-AS) that included 1188 patients (62% of people in paid employment at recruitment), reported only 4.4% of people left their employment while still in working age. Another study by BSRBR-AS found that treatment with biologics was associated with significantly greater improvements in work productivity and activity impairment. So there are signs things are improving!

Absenteeism (the impact on productivity caused by being absent from work because of poor health) or Sick leave
Absenteeism has been substantially reported in people with axspa. It would be difficult to compare all the rates across different countries for similar reasons described above including differences in sick leave regulations and data recording. However, clear differences in absenteeism rates have been seen across countries such as the UK (16%), France (48%) and the Netherlands (52%).

Presenteeism (the impact on productivity while at work because of poor health)
Presenteeism refers to the inability to perform one's job adequately. Presenteeism rates, and in fact the economic impact, have been reported to be higher than absenteeism. In the BSRBR-AS study mentioned above with 1188 patients, 79% reported some presenteeism compared to 19% absenteeism in the past week due to axspa.

Factors associated with adverse work outcomes
Various psychological, sociodemographic and disease-related factors can affect work status and work productivity. One study in Sweden found work productivity was related to worse quality of life, disease activity, physical function, self-efficacy (belief in one's own ability to succeed in a particular situation) and also depression. This study also found that women were more affected. Reasons for work withdrawal have been reported to include being of older age, lower social class (i.e. lower educational level and labour intensive jobs– although the social class terms seem somewhat outdated!) and unfavourable coping strategies. One of the BSRBR-AS studies found that leaving employment was usually after having had a period of prior absenteeism, and prior presenteeism in a labour-intensive job. Table 1 (below) shows factors associated with absenteeism and presenteeism from the BSRBR-AS study, using the Work Productivity and Activity Impairment Specific Health Problem v2.0 (WPAI:SHP) scale, which has been validated for use in axspa.It's interesting that there are more factors associated with presenteeism than absenteeism, and quite amazing to see the resilience of people with axspa who continue to work with such symptoms! Other factors relating to higher absenteeism and work disability are initiating drug therapy and persistent high disease activity, respectively. In contrast, those in sedentary jobs were more likely to have persistent inactive disease. However, there is not enough evidence to suggest that job type can result in adverse work outcomes.

Table 1. Factors associated with absenteeism and presenteeism using the WPAI:SHP

Clinical trials suggest that appropriate treatment can improve work outcomes in axSpA
As mentioned above, initiating drug therapy has been related to higher absenteeism, but what are the effects of receiving treatment over a longer term? Clinical trials with longer follow-ups can provide meaningful conclusions to treatment effects. A clinical trial that is well-designed is the gold-standard study design to prove that any treatment actually works. Clinical trials allow comparisons to a placebo or other available treatment, controls for other factors that could affect the results, has "blinded" procedures meaning some of the clinical team isn't aware which are the treatment group, has strict inclusion and exclusion criteria, and must follow a detailed protocol. Data from a 2-year clinical trial, where all patients with r-axSpA (ankylosing spondylitis) were treated with 5 mg/kg infliximab, showed a significant reduction in sick leave from 57% to 36% of all employed patients after 1 year of treatment, which further reduced to 14% after a second year of treatment. Another clinical trial of 96-weeks duration showed patients treated with certolizumab pegol compared with placebo, had improved workplace productivity and participation in household and social activities, in both r-axspa and nr-axspa. Other trials showing improvements in work-related outcomes due to the impact of treatment include a phase III trial of adalimumab vs placebo in nr-axSpA (ABILITY-1), phase III trial of golimumab vs placebo (GO-RAISE), phase III trial of infliximab vs placebo (ASSERT).

Real-Life Observational Data (also known as Real-World Observational (RWO) or Real-World Evidence (RWE) data)
Real-world observational (RWO) data requires a good design and methodology to be able to provide informative findings. It's different to a clinical trial because the research team observe patients from a distance, and cannot interfere with the patients being observed. Data from the 2019 BSRBR-AS study showed treatment with biologic disease-modifying anti-rheumatic drugs (bDMARDs, or "biologics") significantly improves work productivity and activity impairment in people with axSpA. However, improvements were only seen in presenteeism, work impairment and activity impairment, and not in absenteeism. This finding is similar to clinical trial data.This review article has highlighted many of the predictors, including disease-related factors, that can hinder work productivity resulting in presenteeism, absenteeism and work loss.

More research is needed in this area to help people with axspa stay employed and productive while in employment.
The European League Against Rheumatism (EULAR) recently drew attention to this with the launch of an initiative to improve the design, analysis and reporting of studies looking at work participation in inflammatory arthritis, such as axSpA. The findings from this initiative has since been published, and is available to access here: https://www.researchgate.net/publication/350747595
Real-world evidence of the impact of adalimumab on work productivity and sleep measures in patients with rheumatoid arthritis, psoriatic arthritis, and ankylosing spondylitis
July 2020. Tektonidou and colleagues. https://www.ncbi.nlm.nih.gov/pmc/articles/PMC7534071

This was a 2-year real-world study focused on comparing the impact of adalimumab, a bDMARD (biologic) treatment known as a tumour necrosis factor (TNF) inhibitor which is used to reduce inflammation, on three conditions which can cause joint damage and inflammation: rheumatoid arthritis (RA), psoriatic arthritis (PsA), and ankylosing spondylitis (AS) (the radiographic form of axial spondyloarthritis - r-axSpA). In total, 500 people were enrolled onto the study and an impressive 421 people (84.2%) completed the study follow-up period. Of the overall study population, 150 (30%) formed the AS/r-axSpA sample, of which 66% were male, 54% were employed or self-employed, 33.3% were current smokers, and median age at diagnosis was 39 years.

As we have seen in the review article above, AS/r-axSpA can affect working ability due to diminishing physical function, and can also result in sleep disturbances due to diminished sleep quality. Adalimumab has previously been shown to improve work productivity and sleep when measured using patient-reported outcomes measures such as Work Productivity and Activity Impairment (WPAI) and Medical Outcomes Study Sleep Scale (MOS-SS). This study provides real-world evidence on the adalimumab-induced changes in work productivity and in sleep disturbances in people with moderate to severe RA, PsA, and AS. Although this study took place in routine clinical care settings in Greece, it's useful to show what the results of treatment were to manage symptoms related to work productivity and sleep, as these can affect people with AS/r-axSpA on a daily basis.

At the end of the study (24-months), the mean BASDAI (disease activity) score had decreased significantly, from an average score of 5.8 to 1.5 in people with AS/r-axSpA. The work productivity scores from baseline to 24-months had significantly improved for people with AS/r-axSpA in absenteeism, presenteeism, overall work impairment due to health, and activity impairment due to health. Similarly, the sleep scores showed significant improvement. The results also showed a significant positive correlation between disease activity improvement and improvements in work impairment and sleep disturbance for people with AS/r-axSpA. So a very promising result to see that sleep disturbance improved along with disease activity scores!

These results are similar to findings of work impairment in adalimumab studies in China. Another study in five Central and Eastern Europe countries produced clinically meaningful improvements in disease activity and physical function with adalimumab therapy, and the treatment was associated with reductions in healthcare resource use (e.g. hospital admissions, inpatient days, visits to healthcare providers) and sick leave.
Using qualitative methods for a conceptual analysis of measures of health status and presenteeism prior to a mapping study
July 2020. Jones and colleagues. https://www.ncbi.nlm.nih.gov/pmc/articles/PMC7591427

As outlined above, being able to predict poor work outcomes or identify individuals at risk of poor outcomes, could help clinicians better manage their patients and reduce the risk of work disability. Currently, there is no mathematical algorithm that can predict levels of presenteeism using health status data. The aim of this study was therefore to understand whether health status measures, such as the EQ-5D and SF-6D, can be used to predict levels of presenteeism. Workplace interventions (WPIs) aim to help people with health conditions remain or return to work, with the goal of improving health and avoiding lost productivity. It may be possible to predict presenteeism with health status data using a mathematical algorithm. This method, known as 'mapping', allows researchers to estimate missing data by keeping the burden on costs and time to a minimum.

As has been discussed in earlier articles, rheumatoid arthritis (RA), ankylosing spondylitis (AS), and psoriatic arthritis (PsA) are three inflammatory conditions that have been previously shown to affect work productivity. These are the most common inflammatory conditions in the UK, and therefore responsible for a significant reduction in productivity. Twenty-two people from these three conditions who were either employed or self-employed, full-time or part-time, manual or non-manual jobs, working for pay were included in the study. Eight-two per cent of the sample were women; nine people suffered from AS/r-axspa and these people were in non-manual labour (i.e. their job did not require substantial physical demand).

Interviews were held with people in the study to understand their condition, and the impact of their condition on their job, such as colleagues being able to complete their work when absent, achievements at work, effect on amount of work completed, reduction in quality of work produced, compromised safety at work due to condition, changed or altered job, and disclosing condition to colleagues. People in the study were not given the EQ-5D or SF-6D to complete; rather their responses to the questions were used to first work out how well these two measures overlapped in themselves (e.g. the SF-6D includes 'physical functioning', defined as 'vigorous' or 'moderate activities' or 'bathing and dressing', which conceptually overlap with 'mobility' and 'self-care' domains included in the EQ-5D).

Below are some quotes from people with AS/r-axspa:

Ability to care for oneself: I start work officially at 9 o'clock, but I have to get up at 7 in the morning to take my first lot of painkillers for them to kick in before I go to the bathroom to start getting washed and dressed, which is about 8 o'clock (P112, AS, female)

Role functioning: its [AS] fused my lower back now, so I do struggle to pick up objects of the floor… I fit windows and doors, skirting boards, things, for kitchens, urm..ur…flooring, I do, which [laughs] as you can imagine, is a struggle (P107, AS, male)

Vitality: I had to give up being a solicitor in private practice because I was too knackered, I was just exhausted all the time and had brain fog and couldn't function, and I just had to step away from that entirely (P108, AS, female)

After analysing the responses from the interviews, it was found that the two measures of health status (EQ-5D and SF-6D) overlapped conceptually in elements of poor health that resulted in presenteeism, suggesting that these measures could be used in future to produce a 'mapping' algorithm to predict presenteeism. This is the next step of the authors, to develop a mapping algorithm which can predict presenteeism for datasets where work productivity data is often scarce.

Although the measures overlapped conceptually on all work-related constructs, the one construct that neither of the measures captured was 'mental clarity' or 'brain fog', which hugely affects people with autoimmune conditions such as AS/r-asxpa. This is very important to mention as it can impact on work productivity, and hugely contributes to presenteeism. Hopefully in future, we will see such factors regularly considered in axSpA research!
Summary & sign-off!
I hope you found these articles on work productivity interesting! They are quite varied in nature, and show the impact that axSpA can have on the lives of working people on a daily basis. It's also great to see the kind of research that is being done to hopefully make life easier at work in the long-term!

If you want to share your experience of any work-related issues or tips on how you manage your axspa while working, now or in the past, please contact me on: ns2271@bath.ac.uk. I would love to hear from you!